SERVICES
We are a New York City based Marketing agency. We increase the quantity and quality of leads our clients generate from their website.

Providing Training and Highly Customized, Groundbreaking Global Digital Marketing Solutions.




INTERNATIONAL
Global Expansion Strategy, Multi-lingual & Multi-country Integrated Marketing & Digital Strategy Implementations.
MOBILE Presence
Mobile Strategy and Attribution Web/App Design & Development, ASO Search Optimization & Data Science.
WEBSITE AUDITS
Technical SEO, competitive Market Research, content, links & site analysis. Integrated Planing and Strategy.
TRAINING
Integrated Digital Marketing, Social Media, Consumer Behavior, Startups, Mobile and Branded Video Marketing.
About
"A lot of people have taste, but they don't have the daring to be creative" - Bill Cunningham



Creating Integrated Digital Marketing Strategies with Global Outreach
Customers and prospects are changing the way they consume information and engage with your brand. When what you've been doing no longer works, mix new approaches to old tactics along with different methods into your marketing strategy.

Entering uncharted territory won't feel risky when you're supported by an online marketing agency like Blue Media Consulting. We Assist startups and nonprofits in establishing USP, SMART goals, Marketing Plans, IMC Plans, Integrated Social Media, and International Outreach Strategies.

OUR MISSION:
To provide training and highly customized, groundbreaking Digital Marketing solutions to startups and nonprofits that further our customers' business goals and objectives. To be elemental in the "Idea Cycle" – from Vision, to Design, to Development, to Implementation.
EXPRESS A GOAL

OPTIMIZE

BUILD

MONITOR


Get in touch
For a Free Quote, Free Site Audit or to arrage a Digtal Marketing Traning Workshop, plase fill in this form or use email below.
International SEO
Tools and Resources for Marketers & Clients


48 countries Global Business Map breakdown by country and trends An overview of fundamental country facts and specific market insights. Think geographically, not just demographically With 2.4 billion people online today, it's no wonder that businesses that are using the web for sales and marketing are growing more than twice as fast as those not[…]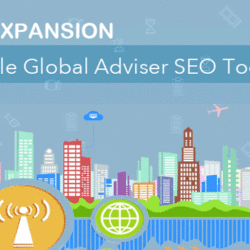 There is a fantastic Google resource that I think is often overlooked. Global Marketing Finder tool helps startups and entrepreneurs to find new global markets and audiences around the world who are likely to be interested in your products, services, or business. How does Global Market Finder works? Simply enter keywords that describe your product[…]
Previous
Next